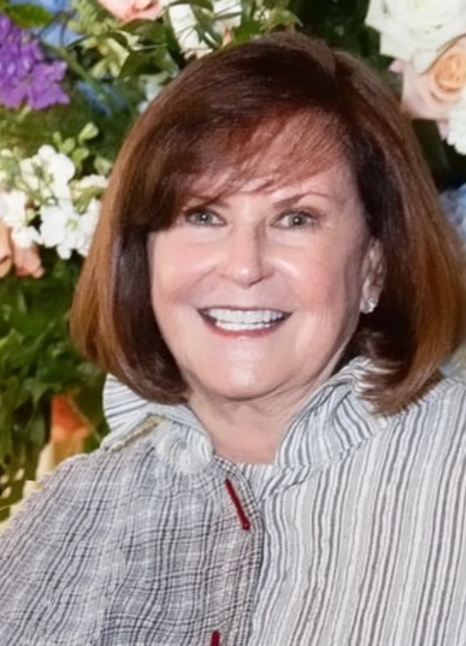 Laura Dean Ramsay is the daughter of the late Charles Alexander Dean and Mildred Eugenia Wall Dean. She is married to Erskine Ramsay, II and they have two sons and three grandchildren. The Ramsays maintain residences in Birmingham, Alabama and Cashiers, North Carolina.
Mrs. Ramsay, a sixth generation Alabamian, received a Bachelor of Arts degree from Birmingham-Southern College. After graduation, she taught Art and English at The Altamont School before retiring to raise her children.
Memberships
Colonial Dames of America (Registrar General)

National Society Colonial Dames of America

Hereditary Order of Descendants of Colonial Governors (2nd Deputy Governor General)

Ancient Heraldic and Chivalric Order of Albion

National Order of the Knights of the Golden Horseshoe

One Hundred Living Descendants of Blood Royal

Order of the Crown in America

Order of the First Families of Virginia 1607-1624/5

National Society of Americans of Royal Descent

Order of the Descendants of Colonial Cavaliers (Councilor 2018-2022)

Order of the Merovingian Dynasty (3rd Vice President General)

Order of the Crown of Charlemagne the United States of America (Recording Secretary General)

Baronial Order of the Magna Charta (Surety Class of 2025)

Order of the Three Crusades 1096-1192 (1st Vice President General)

Descendants of Knights of the Garter (Secretary General 2020-2022)

The Jamestowne Society (Alabama Governor 2020-2022)

Order of Americans of Armorial Ancestry

Daughters of the American Revolution

Guild of Colonial Artisans and Tradesmen 1607-1783 (Honorary President General 2017-2019)

National Guild of St. Margaret of Scotland

Sons and Daughters of the Colonial and Antebellum Bench and Bar (Secretary General 2016-2018)

Order of the First Families of Maine (Former 2nd Vice President General; Former 1st Vice President General)

First Families of New Hampshire

First Families of Alabama

Huguenot Society Founders of Manakin (Former Alabama President)

The National Gavel Society
Other
Additionally, Mrs. Ramsay serves on the Council of American Ancestors/New England Historic and Genealogical Society (NEHGS).