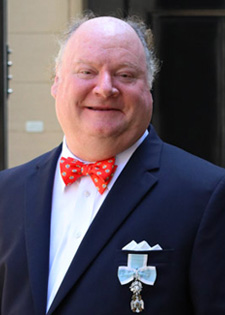 Jonathan Tufts Woods was born and raised in the Boston area in the seacoast town of Cohasset, Massachusetts. He is the son of Edward Franklin Woods and Lucia Russell Hedge. On August17, 1991 he married the former Alice Frances Hamilton Bloomer. They have two sons – Edward and Andrew. Jonathan attended Derby Academy, The Fessenden School and The Brooks School. He is a graduate of Ohio Wesleyan University with a BA in International Business.
Jonathan started his investment career in the Asset Management division of the French Investment Bank, Lazard Frères & Co. in New York City. After more than a decade, Jonathan moved his business to Merrill Lynch and then on to Smith Barney – which became Morgan Stanley in the midst of the Financial Crisis of 2008. In the spring of 2015, Jonathan launched "Woods Asset Management, LLC". The company is an Independent Financial Services firm committed to world class, unbiased portfolio management for high-net worth investors, institutions and not-for-profit organizations.
After residing in Wilton, CT for 25 years, the Woodses relocated to Charleston, SC in the spring of 2021. They continue to be warmly welcomed by vast numbers of members of the Hereditary Society Community. And they are extremely grateful for the warm reception!
Memberships
Society of the Cincinnati (General Society: General Officer in various officer roles 2001-2016; President General 2016-2019, Past President General beginning May 2019)

Board of Governors of the American Revolution Institute (founding member)

Society of the Cincinnati in the State of New Hampshire

Military Order of the Loyal Legion of the United States, NY Commandery

Military Society of the War of 1812

American Independence Museum of Exeter New Hampshire

Ancient Heraldic and Chivalric Order of Albion

Plymouth Antiquarian Society