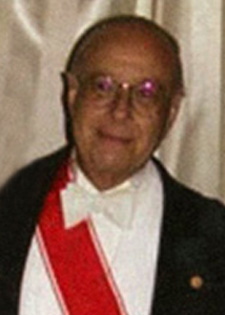 Richard Curtis Deyo was a native of Elizabeth, New Jersey. He was a direct descendant of Christian and Pierre Deyo, two of the original twelve Patentees who settled the French Huguenot community at New Paltz, New York. Mr. Deyo attended The Pingry School. He completed his undergraduate work at Princeton University, and received his MBA from Harvard Business School. From 1962 to 1968, he was a member of the United States Army Reserve. Richard Deyo Curtis and his wife, Kathy have one daughter, Alexandra.
Memberships
General Society of Colonial Wars (former Governor General; member of the New York and New Jersey state societies)
National Gavel Society
Saint Nicholas Society of the City of New York
Holland Society of New York
National Society Sons of the American Revolution
Notes
Mr. Deyo was Chairman of the Milburn New Jersey Township Historic Preservation Committee. He also served a term as president of his Princeton class. Among his interests were numismatics, archaeology, and classical architecture.